ABBA Gold - 1000 Weeks On UK Album Chart
Published on 28 June 2021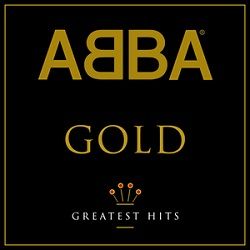 UK chart history will be made this coming Friday (02/07/2021) when ABBA's "Gold – Greatest Hits" album becomes the first ever album to reach the magical one thousand weeks on the UK album chart (as a standalone album).

First released in September 1992, "Gold" has topped the UK album chart on no fewer than five separate occasions, in 1992 (on the first week of it's release), then in 1999 (25th anniversary of ABBA winning the Eurovision Song Contest) and again in 2008 (following the release of "Mamma Mia! The Movie").
Featuring nineteen of ABBA's best-loved songs (including all nine of ABBA's UK number one singles), "Gold – Greatest Hits" is also one of the UK's biggest-selling album (only Queen's "Greatest Hits" album has sold more units).
One thing is for sure, "Gold - Greatest Hits" is going to be around for a very long time indeed!