ABBA VOYAGE ANNOUNCEMENT COMING SOON
Published on 26 August 2021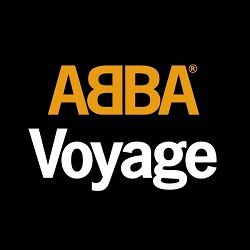 ABBA have teased a forthcoming major announcement scheduled to to take place on 02/09/2021 as fans around the world eagerly await their first new music in thirty-nine years.
The Swedish band launched a new website today (26/08/2021) titled "ABBA Voyage" and asked fans to register interest in a new project.
It's rumoured details of ABBA's long-awaited "hologram tour", initially announced in 2016, will finally be made public. ABBA are expected to release five new songs to accompany the show. The four members of ABBA returned to the studio in 2018, promising two new songs later that year. Those tracks, "I Still Have Faith In You" and "Don't Shut Me Down", have been repeatedly delayed and the band are now planning to release five tracks to thank fans for their patience. Earlier this year, Bjorn Ulvaeus confirmed the music would "definitely" come out this year.
The ABBA Voyage website was launched on Thursday morning, featuring a cryptic image of four glowing planets accompanied by the date 02/09/2021.
According to "The Sun" newspaper, the show will involve "Abba-tars" of the stars performing hits like "Waterloo", "Dancing Queen" and "Mamma Mia". It said the holograms will be beamed on stage in a purpose-built east London theatre where fans will also be able to see a documentary-style film on the band's comeback.
Speaking to the BBC during the early stages of the show's production, Bjorn said the idea had been presented to the band by Spice Girls manager Simon Fuller. "He came to Stockholm and he presented this idea to us that we could make identical digital copies of ourselves of a certain age and that those copies could then go on tour and they could sing our songs, you know, and lip sync. I've seen this project half-way through and it's already mind-boggling".
Filming for the project reportedly took place at London's Ealing Studios last year.